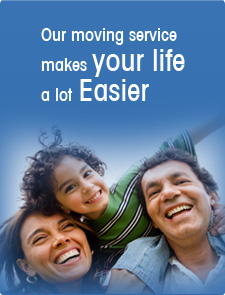 Moving Company Orlando,
Movers Orlando
, Moving Companies Orlando, Local Movers Orlando,
Professional Movers Orlando
, Apartment Movers Orlando, Relocation Orlando, Best Movers Orlando, Best
Moving Company Orlando
, Affordable
Moving Company Orlando
, Reliable Movers Orlando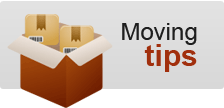 The more prepared you are will reduce your time on the moving day. If you only disassemble and re-assemble your beds this will save you time which will save you money on your local move. We will come prepared to this but by doing so you are increasing the time our crew is there. Interstate moves are calculated by the actual weight and miles. Items you eliminate will reduce your weight and will save you money. Be sure to disconnect all appliances and seal and label your cartons.More..
UAC Moving Orlando
At UAC Moving Company Orlando, we understand that shipping your belongings is one of the most complex and sensitive concerns, while moving worldwide. UAC Moving takes care of your actual moving for you, ensuring a completely effective, stress-free and seamless relocation.

We are amongst the leading Movers in the Orlando, having our network across some of the major cities of the country. With our experience, expertise and market understanding, we offer fast, reliable and professional packers and movers services in Orlando. Our team comprises of the professionals as well as skilled labor that is trained to handle all the belongings, commercial or personal, with utmost care.
UAC Moving Orlando understands that out of the 40 million Americans who move each year, for each one, it was a significant and personal time in their life-after all, your money and memories are at stake. For this reason, UAC Moving Orlando encourages you to do your research before you "tape the lid shut" on a deal. We are dedicated to your full satisfaction.
Get the BEST DEAL & SAVE up to 40%.
KNOW the price before you move and SAVE.